2015 Autumn/Winter colours
We were at a session at IJL earlier this week about jewellery trends for spring/summer 2016 and that got us thinking about the changing season. Also, the last few days, the weather has suddenly got colder and it looks like it's time to rummage around in the wardrobe and bring out the autumn winter wear.
You've probably got a set of favourite jumpers, skirts, dresses and trousers to wear for this season packed away that need retrieving. But if you are going to buy something to add to your wardrobe, what colours are you going to choose? Seems like this is a good time to look at the popular 2015 Autumn/Winter colours 🙂
We started by looking around to see what colours seem to be in fashion. The first to talk about colours for this season as way back as February of this year was Pantone who you may know to be colour experts.
They did a survey of designers at New York Fashion Week in January 2015 to understand trends for 2015 Autumn/Winter colours and according to them these are: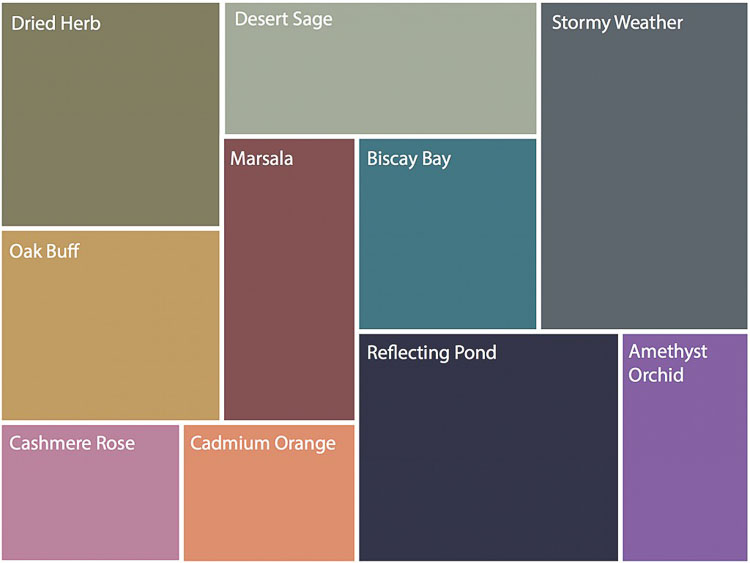 Stormy Weather
Biscay Bay
Reflecting Pond
Desert Sage
Dried Herb
Oak Buff
Cadmium Orange
Cashmere Rose
Amethyst Orchid
Don't you just love these expressive names they have for all these subtle shades? What's your favourite in this? For us it would be combining Amethyst Orchid with Biscay Bay and accessorising with some pops of Cadmium Orange. We do love colour 😉
Do you follow the catwalk and fashion week in the various capitals? Every season, fashion houses around the world as well as smaller labels create a colour palette that they believe should be the season's colours. There are overlaps and differences but it's a great time to spend browsing and window shopping before you decide on your favourites.
We've seen whacky electric blues and oranges show cased as this season's colours along with the olive greens and the pastel pinks. But from browsing, these are some of the other colours that are popular this season.
Elegant creams
Pastels in almond, blue & green
Bold monochrome prints
Leopard Prints in bright colours
We also have a favourite set of interesting brands look at all the time. These have kept the floral theme that we saw in spring and summer carry into the autumn and winter. In keeping with the season, the florals are in a background of teal, violets and black.
During the session at IJL there was this term resort 16 which was used and wasn't something many are probably unfamiliar with. We'll do a separate write up on the history of Fashion weeks which is a fascinating topic of its own.