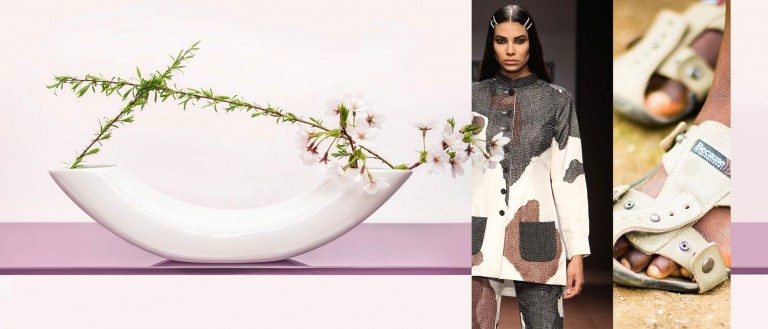 WELCOME TO ZAYAH WORLD ISSUE 4
The worst of the winter weather is behind us in London, and our thoughts are turning to spring and sunshine at Zayah World.
We were overwhelmed by the response to our Sustainable Fashion Guide in the last issue, and as promised we've followed up with more on this. Our profile of Abraham and Thakore allowed us to dig into the detail behind this inspirational pair of designers, whose lives and views are every bit as interesting as their clothes.
We also uncover a different form of sustainable fashion – the story of how Kenton Lee was confronted with the problem of children without shoes, and came up with a better answer. His solution isn't just about helping the lives of children in the poorest countries, it's also a fascinating insight into solving a very different kind of design challenge.
We've always been fans of Japanese design and art, so were really pleased to write a piece about Ikebana, the amazing art of Japanese flower arranging. It was also a great opportunity to follow up our piece on Tibetan Mandala with another Buddhist art form.
Spring means lots of new projects for many – from refreshing wardrobes to redecorating the home, not to mention all the new opportunities at work. For anything with a visual element, we've created 15 original Spring-inspired colour palettes for you to use. We remember the first time we ever came across colour theory – like most people we were self-taught, and the complexity was bewildering. So we've added a few practical tips on how to use colour palettes in practice, and will be putting together a more comprehensive beginner's guide in the future.
We have another few articles to come over the next few weeks, and will update this page as they are published. If you're registered for email updates, we'll let you know as soon as they're out.
Don't forget to sign up to receive regular updates by email.