Colour makes a huge difference to our experience of a place, and is often at the heart of our most vivid memories of a visit.
It's not always obvious why a place becomes associated with a particular colour or look.
Sometimes it's a reflection of local culture, such as a religious meaning. Other times it's much more prosaic or practical, for example cheap use of a local dye or stone.
More often than not, the reason behind the colour is long-forgotten, leaving behind a strong visual identity. Here's our pick of 15 cities defined by their striking use of colour.​
If you just want to browse, click on any of the images below to open up a slideshow.
To read a little about each of the places, scroll down the page past the gallery.
Enjoy!
The Zayah World Colourful Cities Gallery
Jodhpur, Rajasthan – India
Jodhpur is the second largest city in the Indian state of Rajasthan and is known as the Blue City for obvious reasons.  No one knows the definitive reason for the colour.  Some say it helps cool buildings in the year-round heat, others say it's because Hindu priests regard it as an auspicious colour.  We like the explanation that dye from local indigo plants was added to whitewash to discourage termites!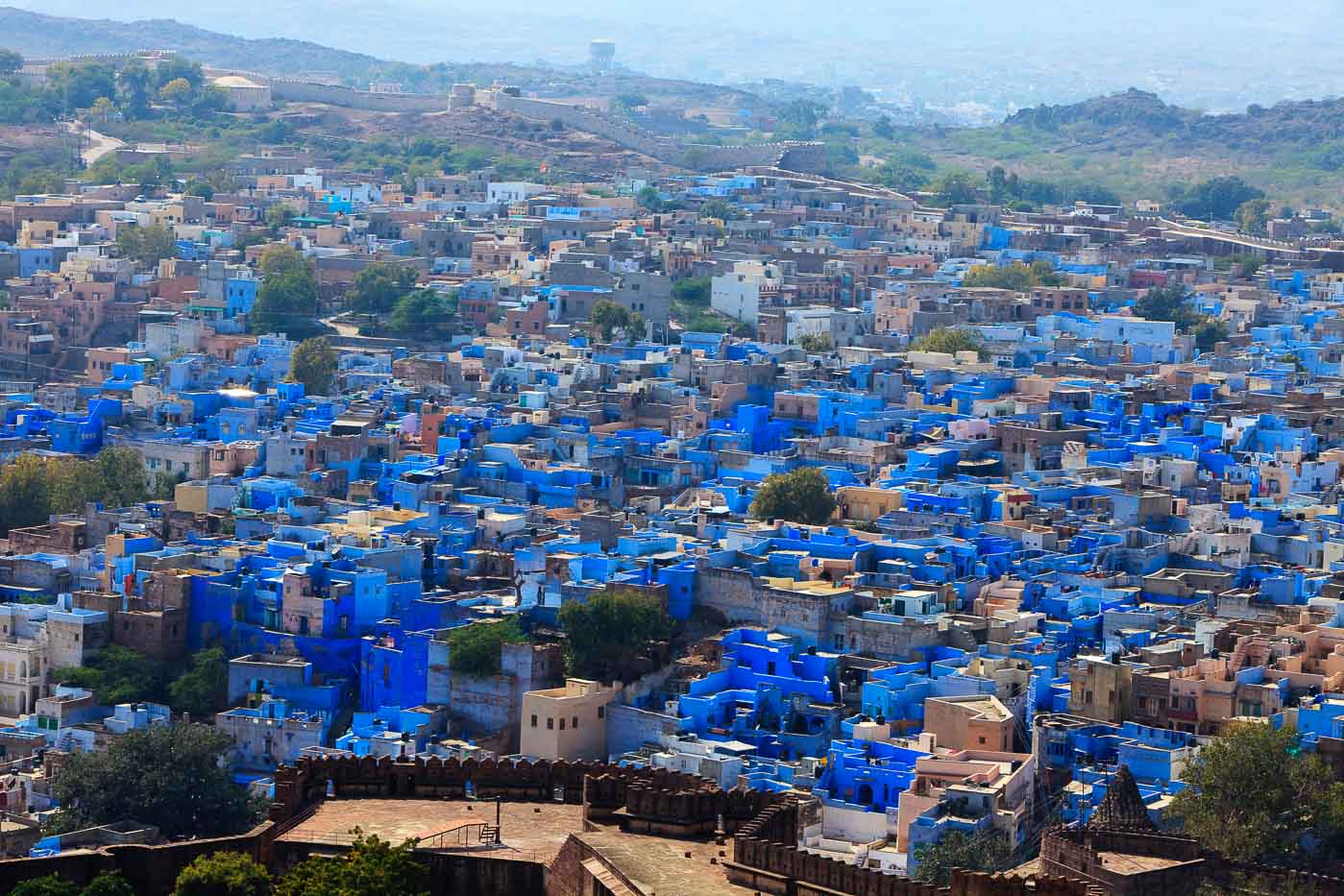 Bristol – UK
Bristol as a whole has become a great mix of old and new architecture, and boasts a thriving arts scene. This group of Victorian and modern homes overlooking the harbourside have been carefully painted in matching complementary colours, and is a great metaphor for the city.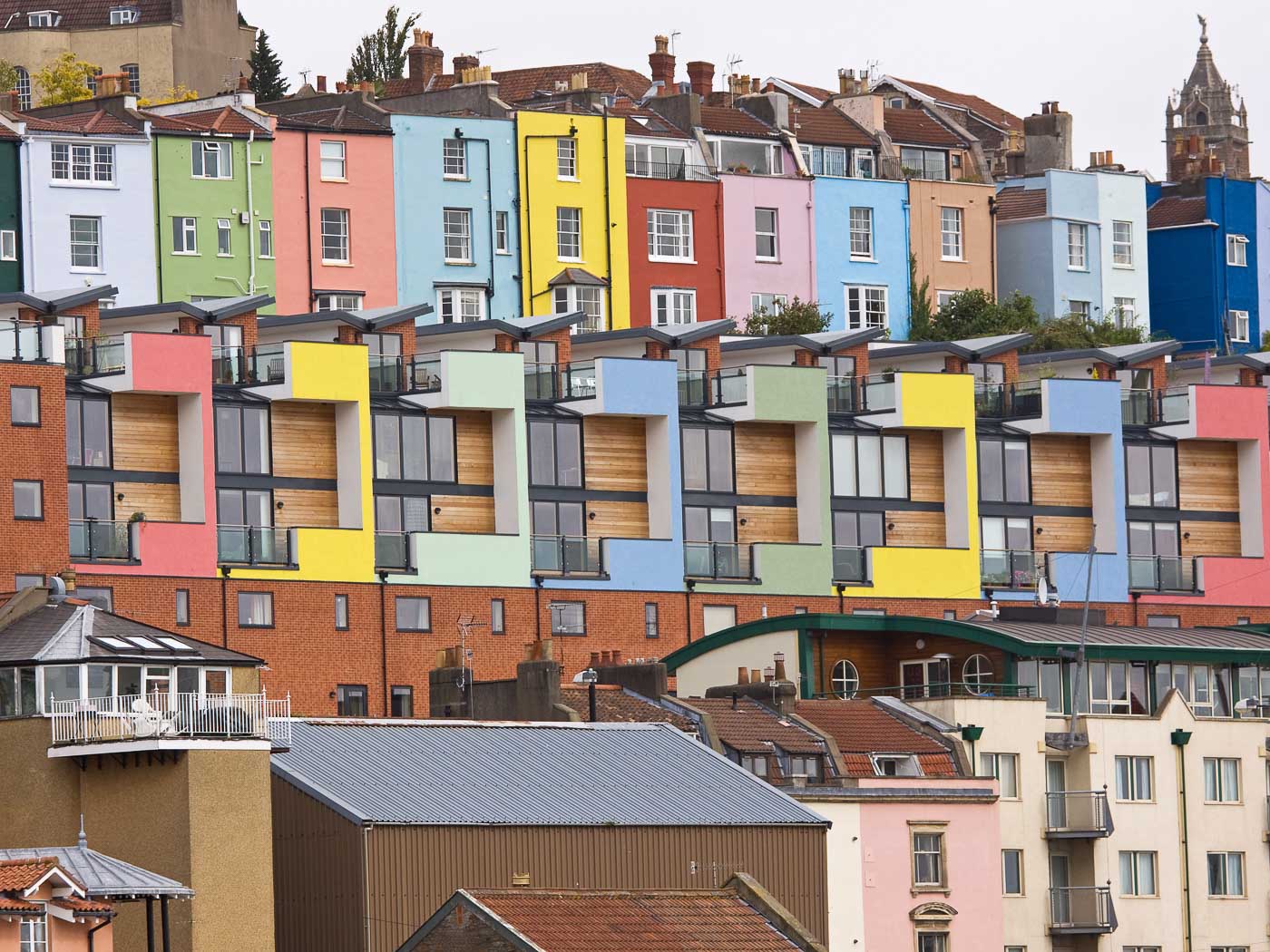 Groningen – Holland
The colourful wooden buildings near the marina in Groningen make this small Dutch town a surprisingly popular tourist destination.  The nearby countryside is the site of several medieval remains, and reportedly the oldest farmhouse in the country, dating back to the 16th century.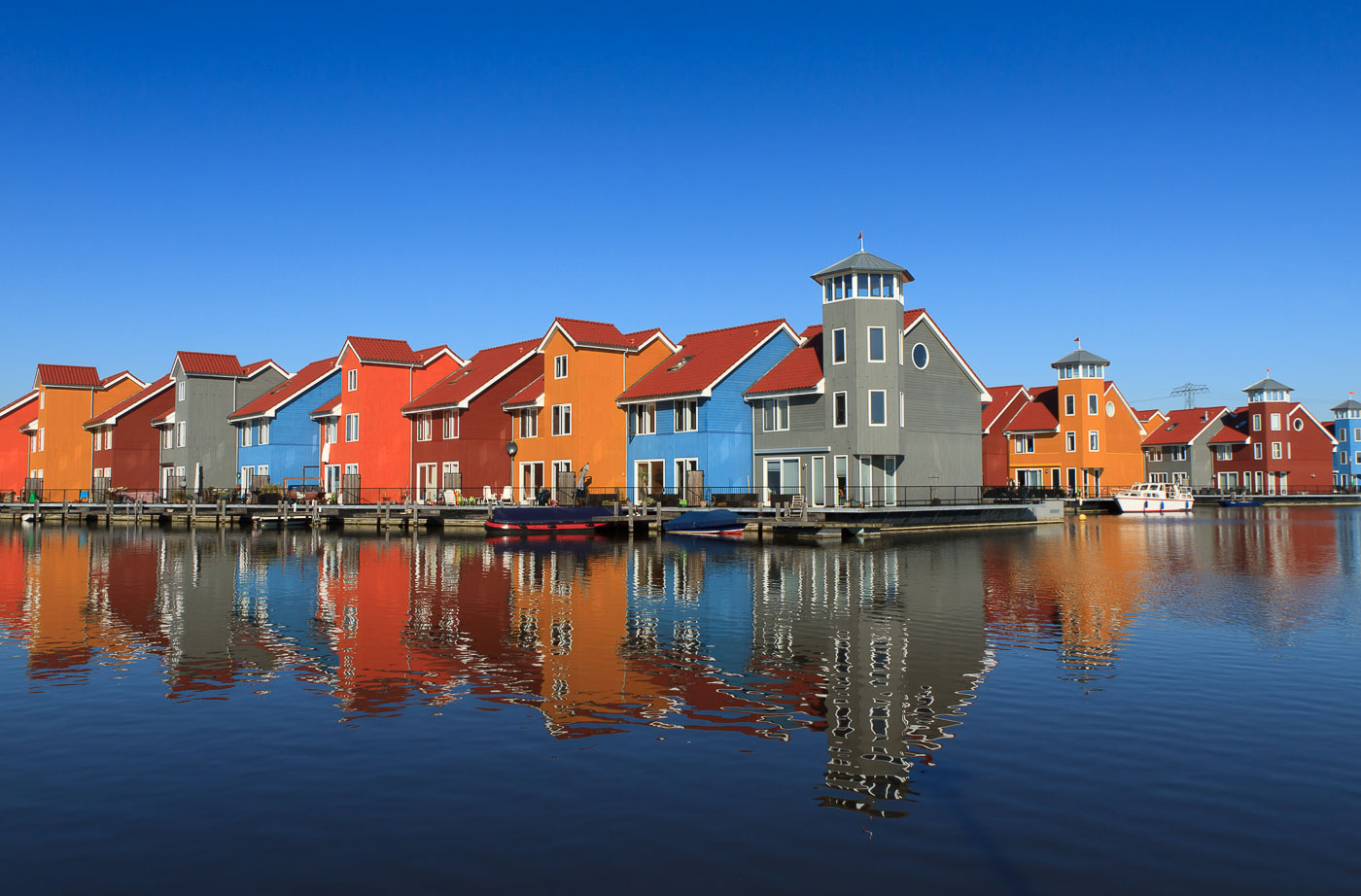 St John – Canada
St. John is the capital of Newfoundland and Labrador, and better known for its history than architecture.  It played an important role in 4 wars and was where Marconi received the world's first transatlantic wireless message. But its colourful buildings are also part of its heritage, and protected by local laws – some argue at the expense of economic growth.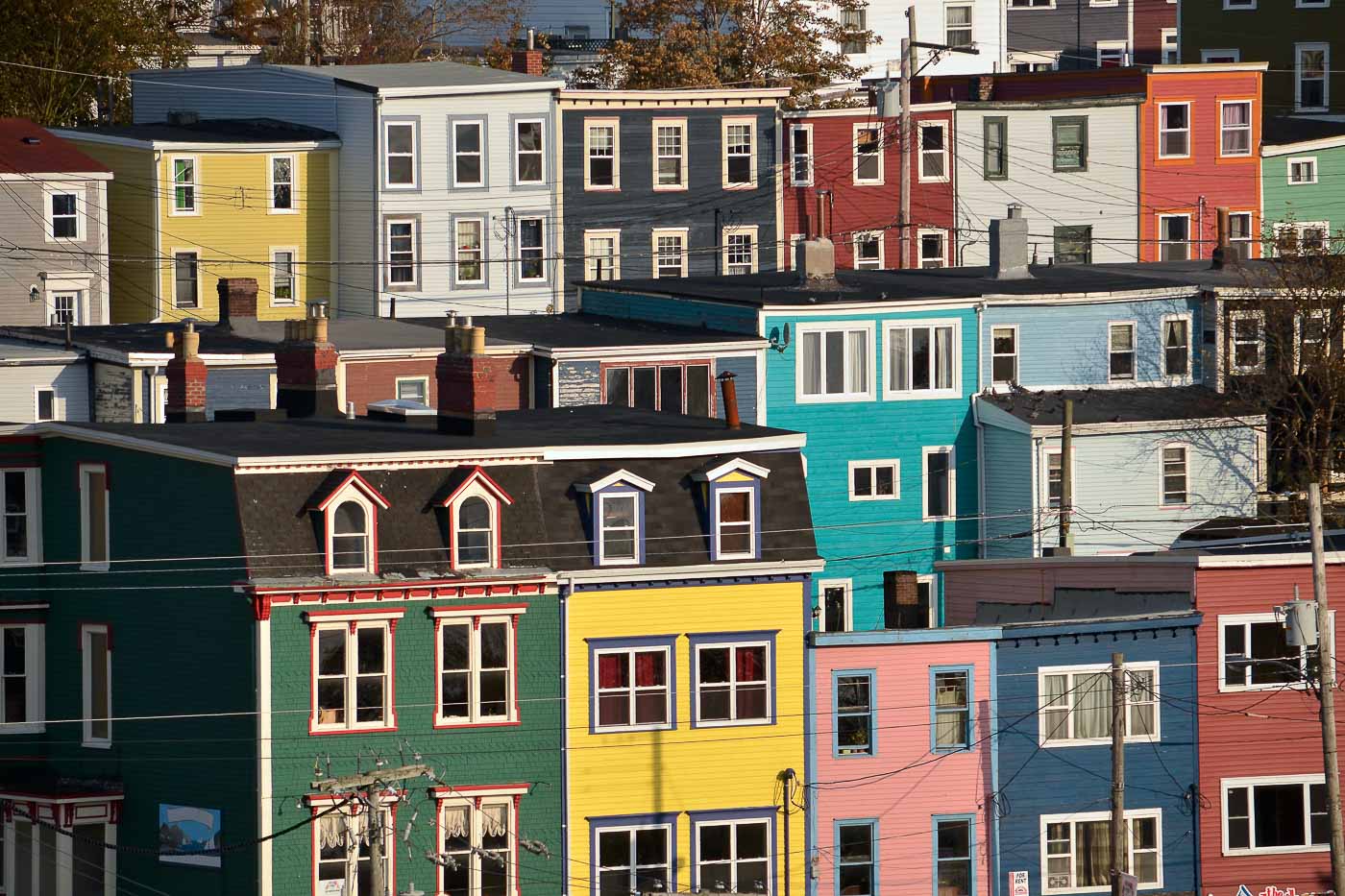 Guanajuato City – Mexico
Culturally and economically rich, Guanajuato City was home to some of the world's most productive silver mines. At one time it was said to produce two thirds of the world's silver. It's home to a slightly ghoulish Mummy Museum as well as a thriving international arts festival, the Festival Internacional Cervantino.  It was named a UNESCO World Heritage Site in 1988.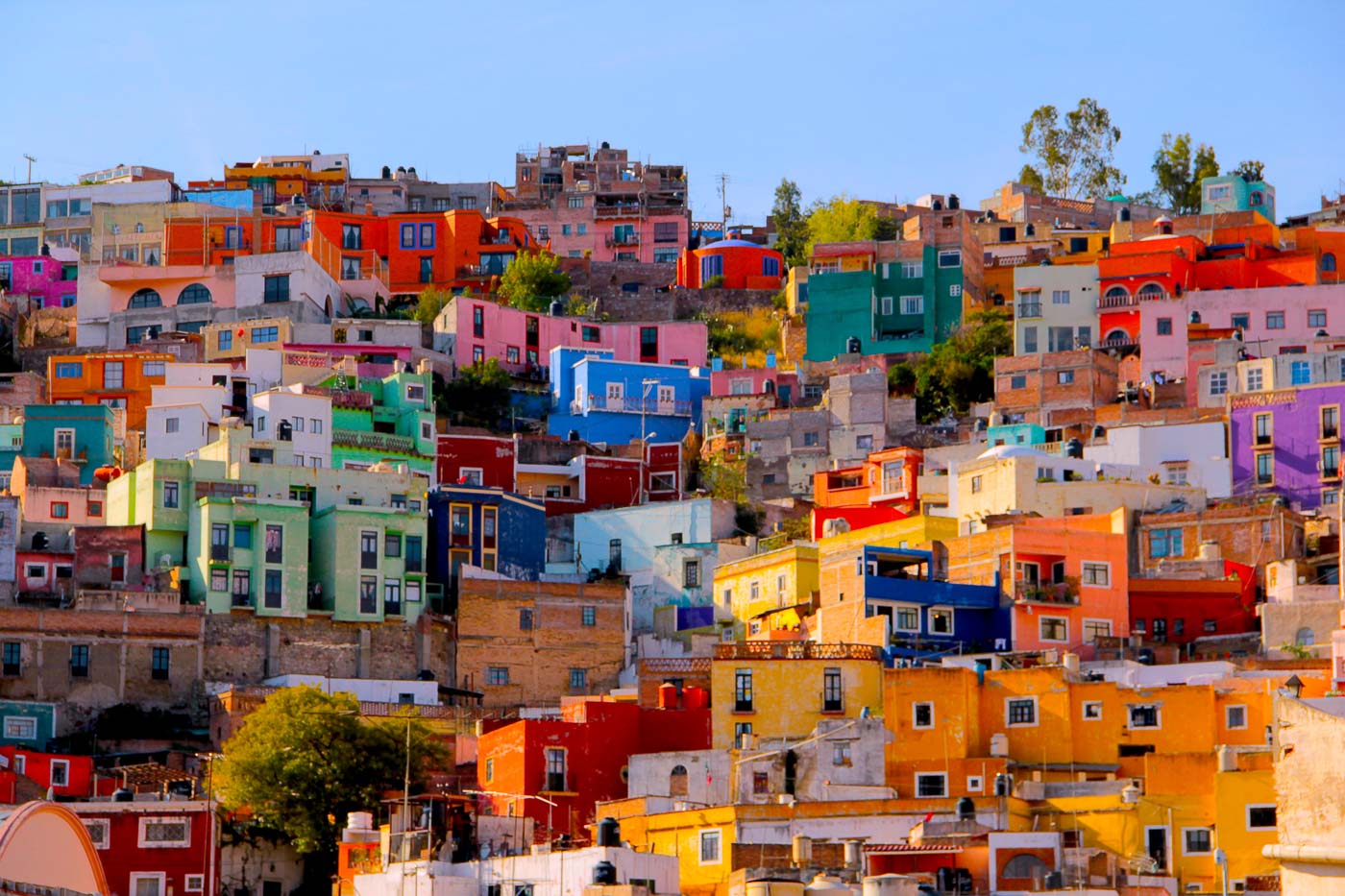 Burano Island – Italy
Burano is an island just outside Venice, known for its colourful houses and beautiful lace. It's also a centre for glass-making, albeit overshadowed by its better-known neighbour, Murano.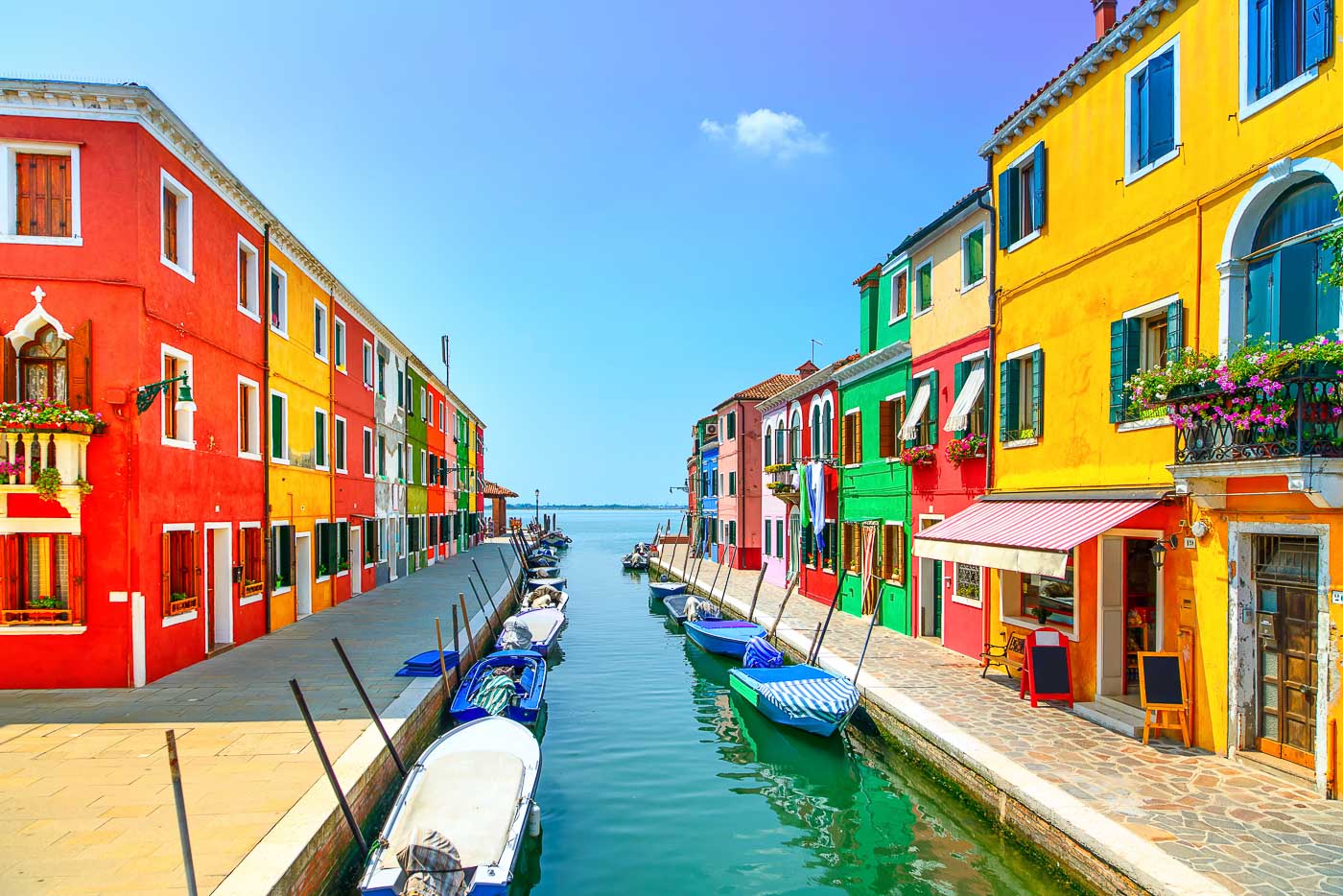 Cinque Terre, Italy
This Mediterranean mountain town is set in some of the most dramatic scenery in Europe, and possibly the world. Its name ("5 Lands") comes from the 5 villages that make it up. Its beautifully preserved traditional Italian architecture helped make it a UNESCO World Heritage Site. It helps that the villages are only connected by paths, boats and trains, because cars can't access the steep terrain from outside.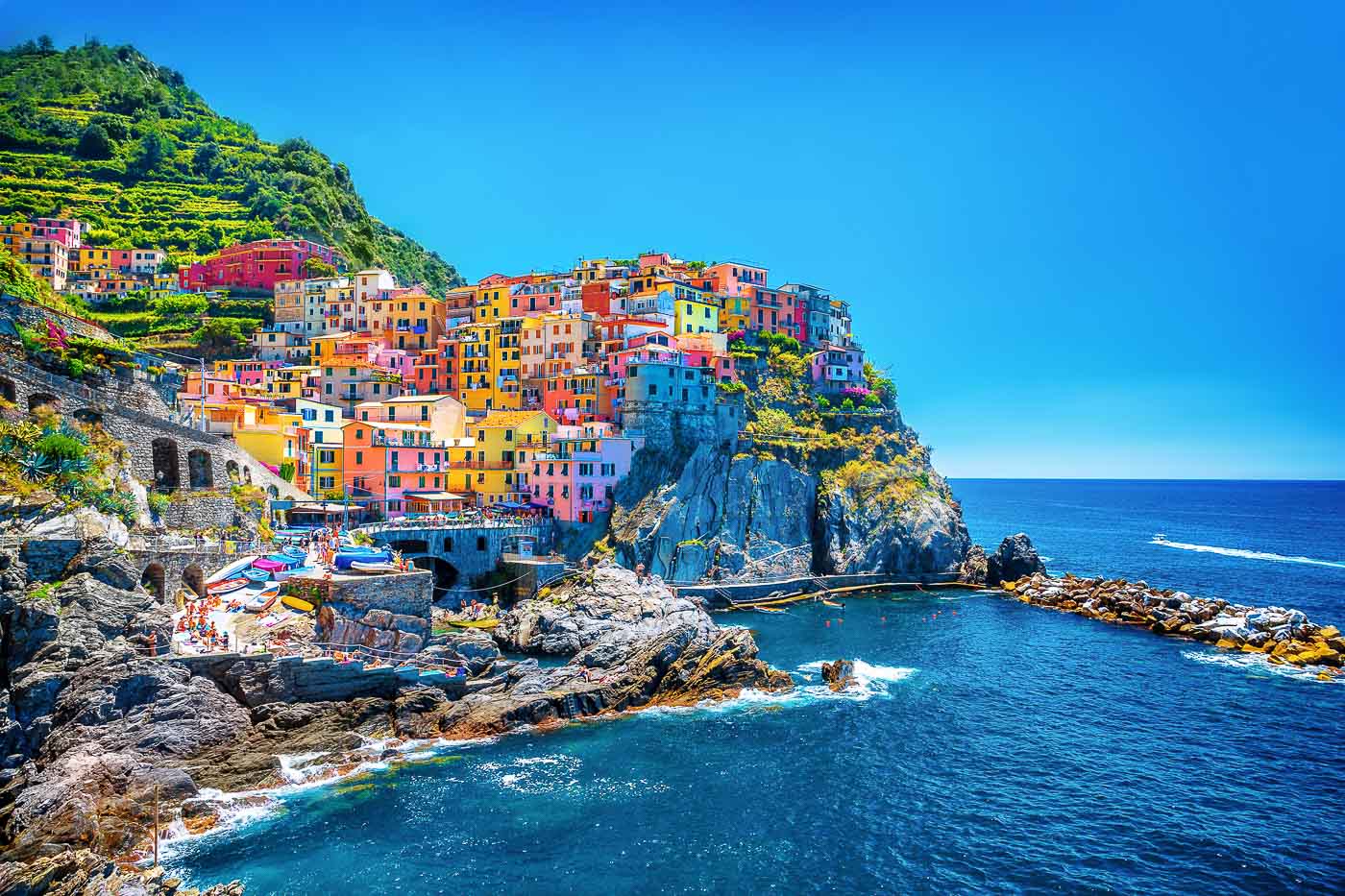 Little India – Singapore
The colourful villa of Tan Teng Niah in Singapore's Little India dates back to 1900. The prominent Chinese businessman built the eight-room villa for his wife. It's the last surviving Chinese villa in Little India.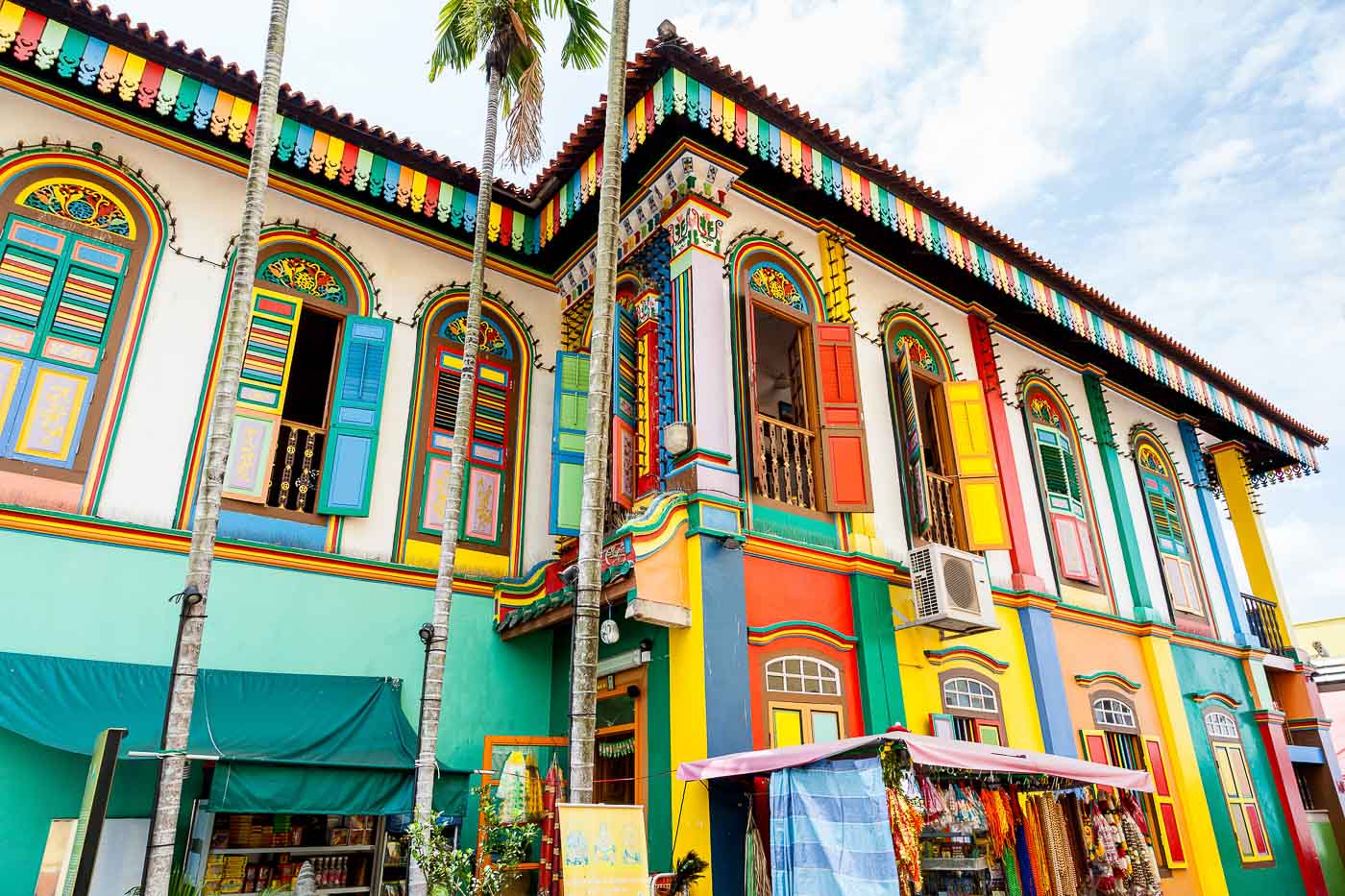 Copenhagen – Denmark
Nyhavn in Copenhagen was a busy commercial port in the 17th century.  Like many ports, it has a slightly seedy past, and was best known in its heyday for beer, sailors and prostitution.  Originally built by Swedish prisoners-of-war, it was renovated in the last third of the 20th century, and re-invented as a picturesque setting for food, drink and jazz music. Many of its colourful buildings are original, others have been restored authentically. It was home to many artists and writers, including Hans Christian Andersen.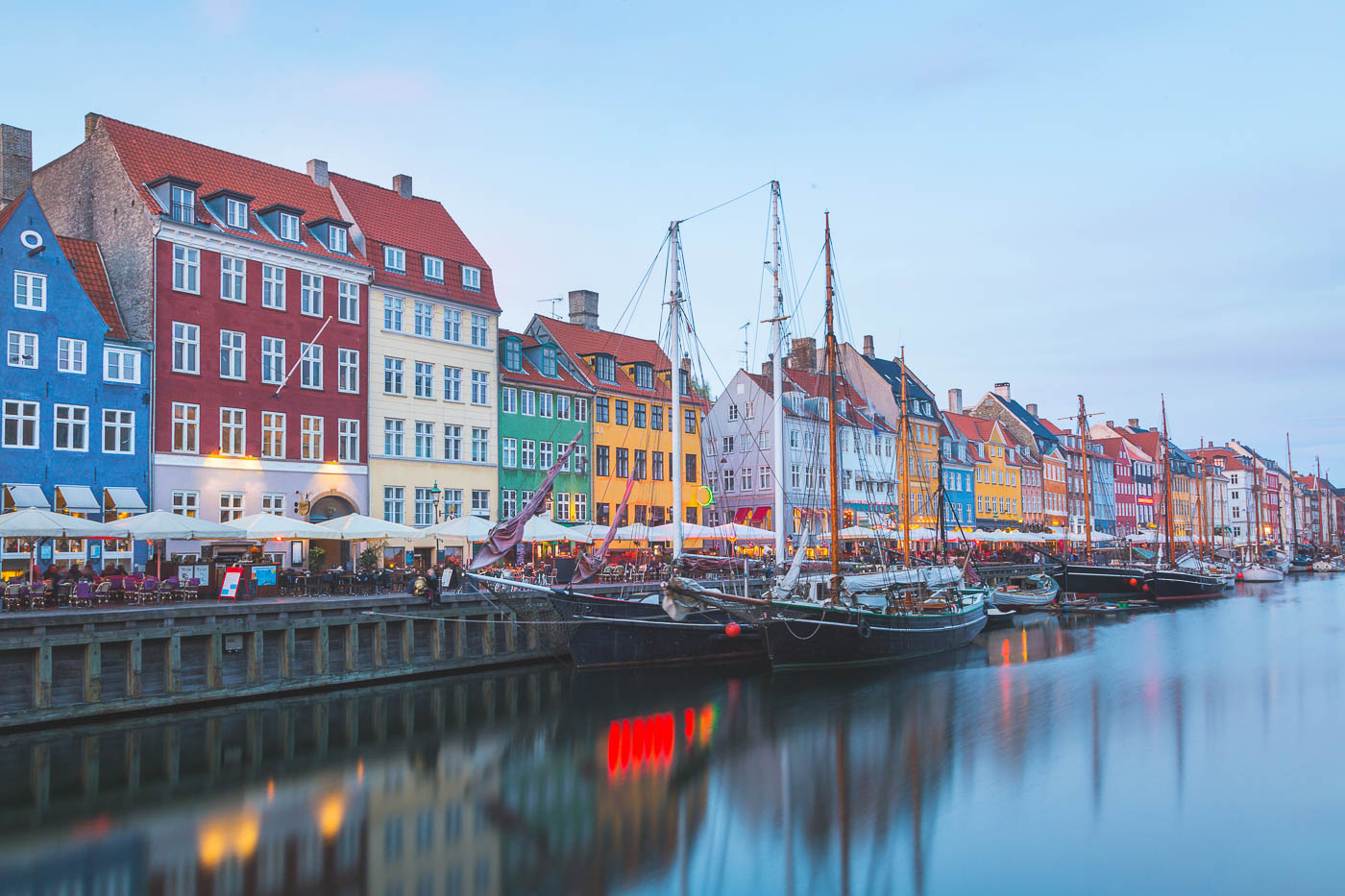 Chefchaouen – Morocco
Chefchaouen – also known as Chaouen – is a city in northwest Morocco, nestled in the Rif Mountains, not far from Tangiers. It was originally a fortress, and has been a base for various fights against invaders and oppressors over the centuries.  As a result, it has a varied ethnic past, with influences from Portugal, Spain, the Arab world and Germany. It's well-known for its medina decorated in shades of blue.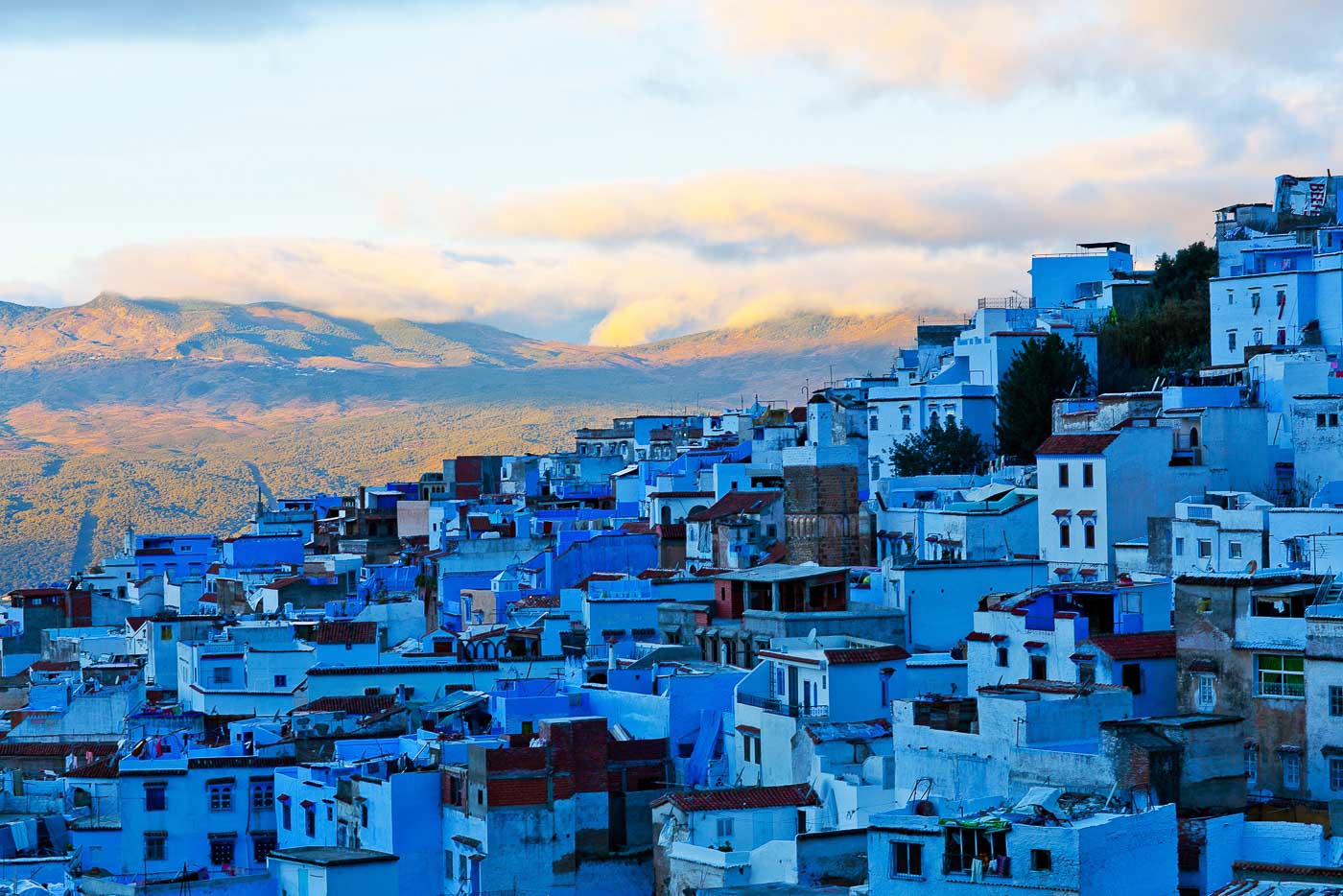 Rio de Janeiro – Brazil
Despite their reputation for being risky places to visit, the favelas of Rio can be fascinating tourist destinations. Santa Marta is one of the first to undergo a "pacification" programme, where police set up a permanent presence that enables social change. Those who visit say the colour and vibrance of the buildings are a true reflection of the local community.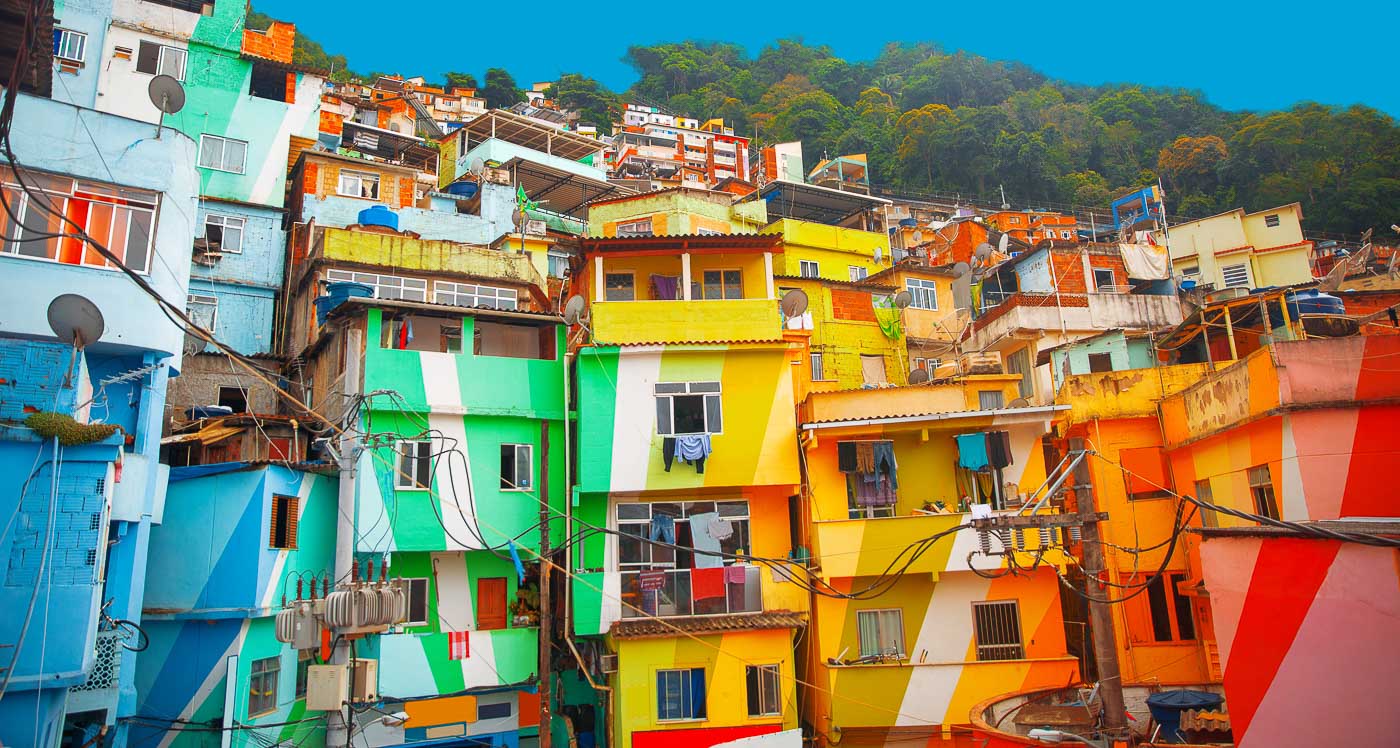 Stockholm – Sweden
Stortorget means "Big Square" in Swedish, but Stortorget Place is actually a small square in the heart of Stockholm's old town, known as Gamla Stan. It's the home of one of Scandinavia's most famous Christmas markets, and lined on all sides by wonderfully decorated buildings.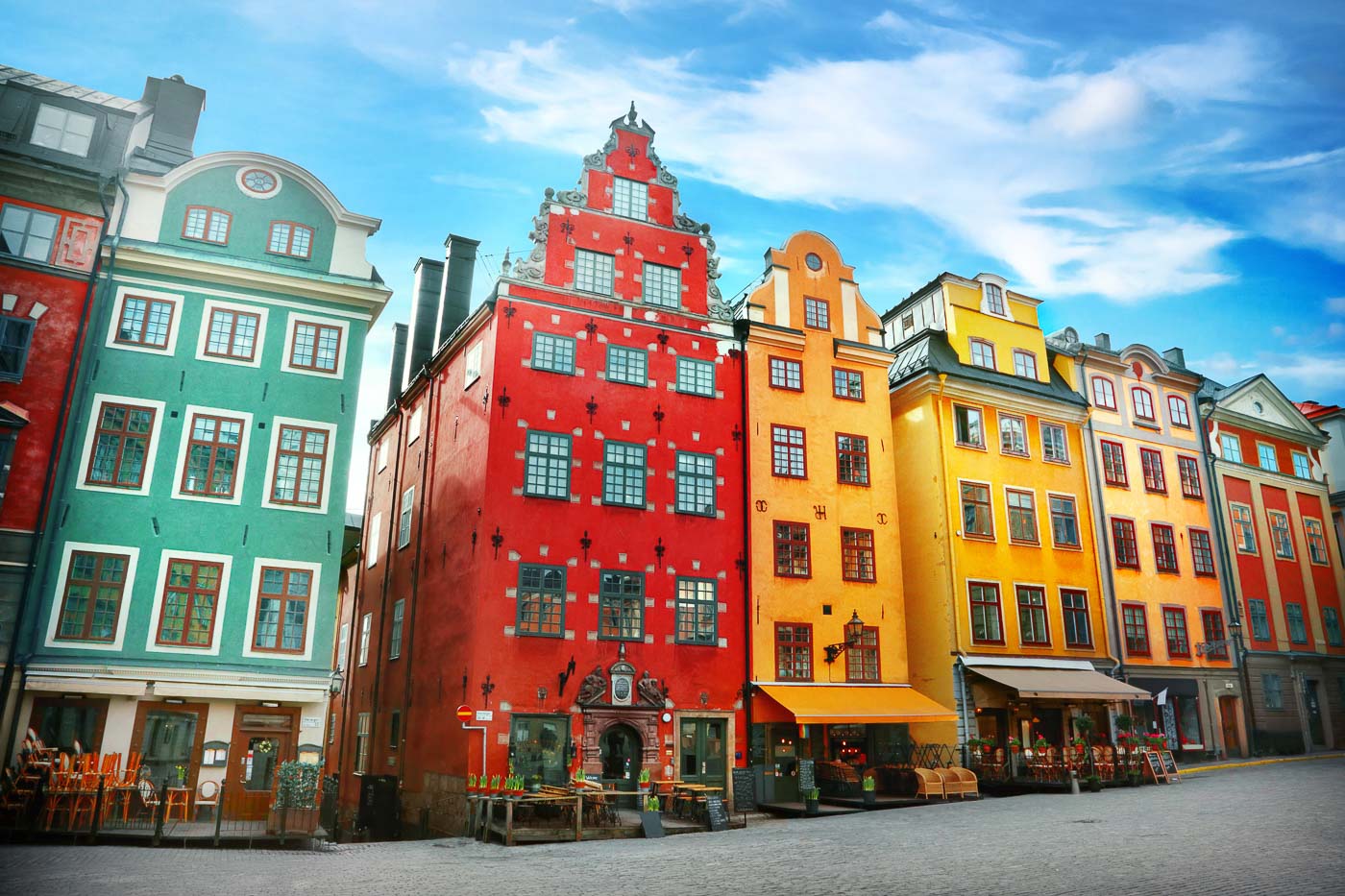 Old Hill Street – Singapore
Another colourful building from Singapore, this time the beautifully ornate Old Hill Street Police Station, in the heart of the Central Business District. Home of the country's first jail, it was designated a national monument in 1998 and now houses government offices. It's decorated in colours of the rainbow, with changes of intensity to emphasise the architectural features at the top of the building.
Port-Au-Prince – Haiti
Despite the devastation of natural disasters, Haiti has been rebuilding and modernising since 2010, but has managed to retain the charm, elegance and beauty that earned it the nickname "Pearl of the Antilles" during its glory days in the mid-20th century. Even the infamous stacked slums look far more attractive than one would expect, and contribute to the air of optimism that many say is now returning to the city.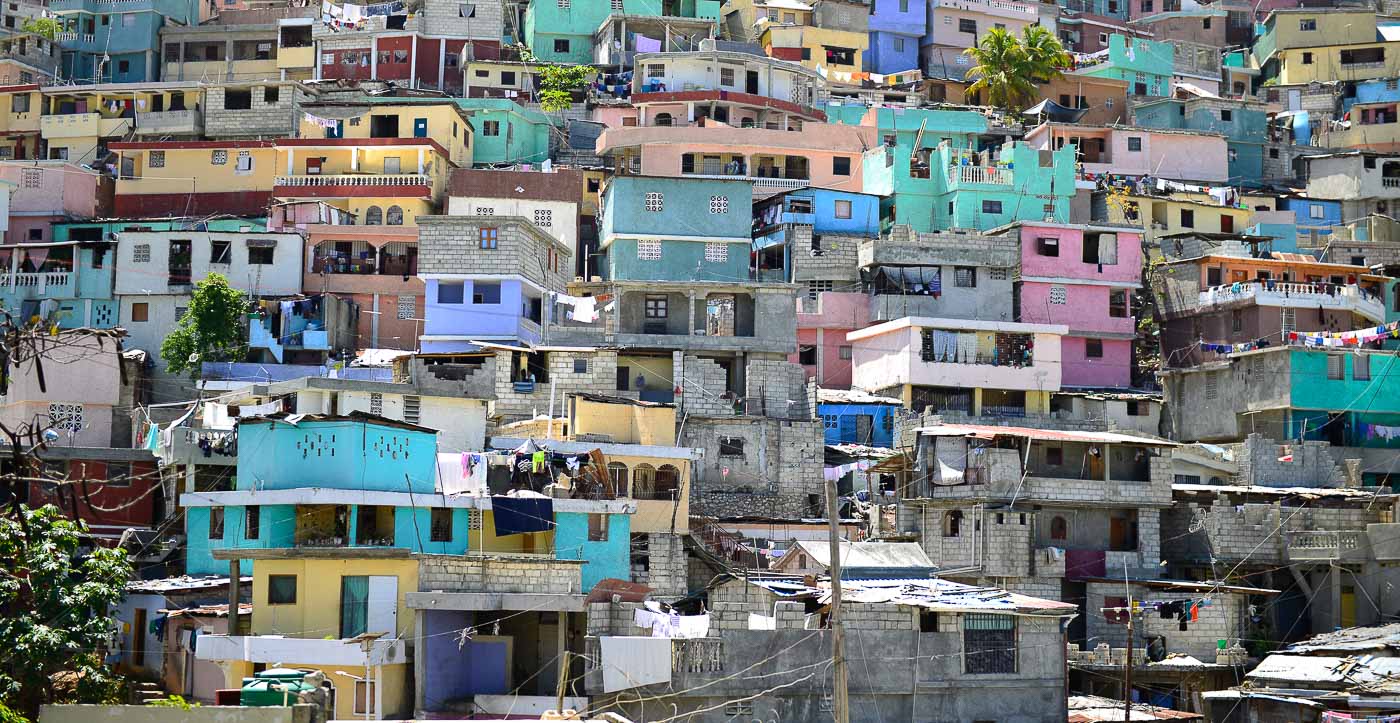 Havana – Cuba
Years of US trade sanctions had an unexpected side-effect – Cuba is home to a wonderful collection of classic and vintage cars in everyday use. Their presence alongside the colourful colonial buildings of Old Havana form a unique beauty, in keeping with the natural and man-made charm of the city.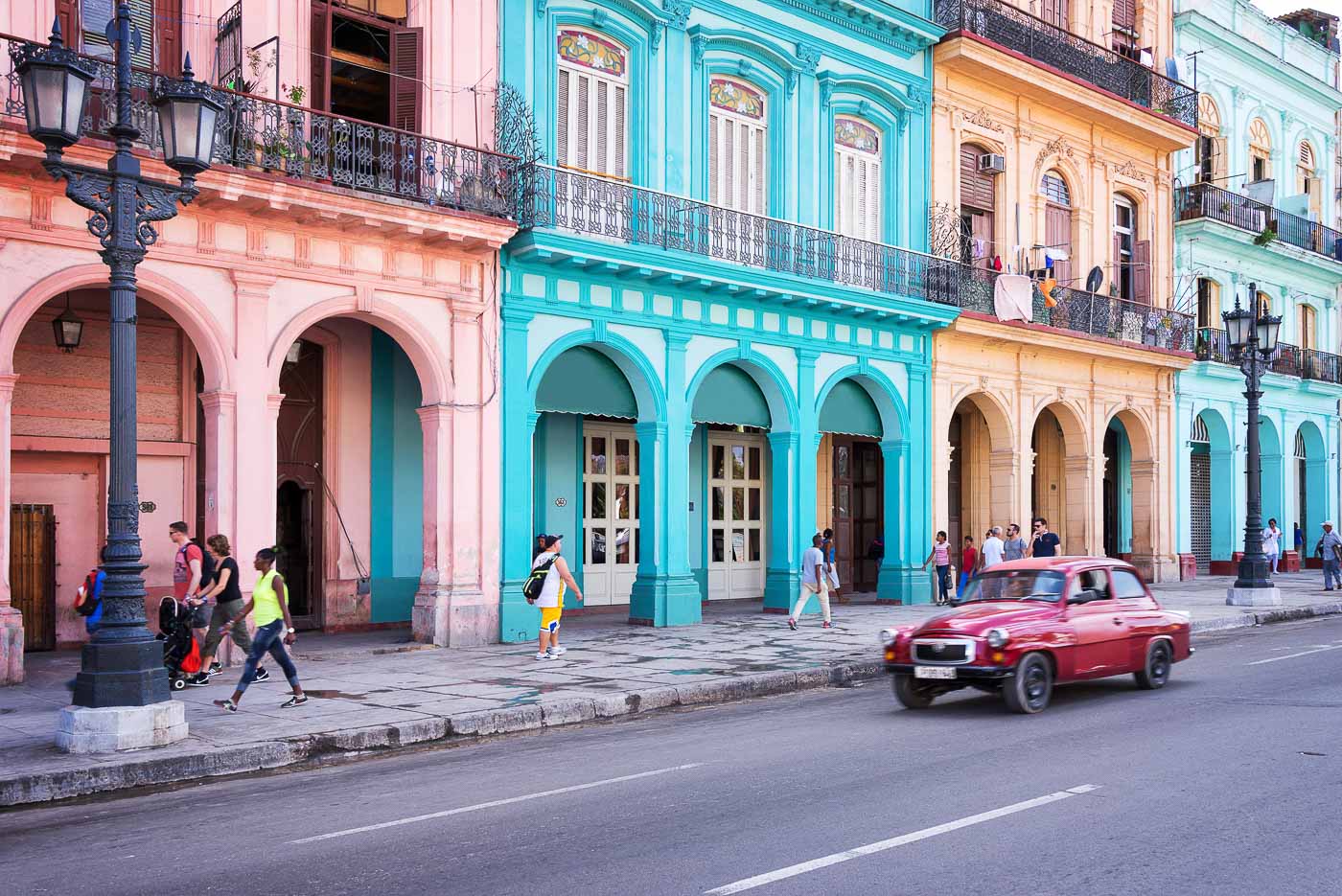 We hope you enjoyed these – let us know which ones are your favourites, and if there are others you'd pick instead.