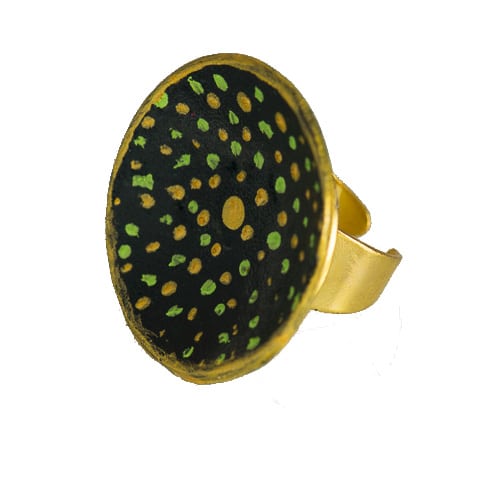 Cocktail Rings
Cocktail Rings are one of the newest additions to the world of jewellery, with a history of just under 100 years. They are all about allure, opulence and desirability.
Originally they were associated with the Prohibition Period in America between 1920-1923 when it was illegal to manufacture, sell or transport alcohol of any form. Despite, this there used to be quite a number of "cocktail parties" where these laws were flagrantly flouted. Women, who went to these cocktail parties tended to wear large glamorous rings which then got their name as "Cocktail Rings". At that time, it was supposed to show the wealth of the woman and were often large gemstone rings.
While it first came into being in the 1920's, cocktail rings have been evolving over the decades and continue to be a popular jewellery item. Now, often the real gemstones are replaced by synthetic. But we think a cocktail ring is a fabulous statement piece to have in your jewellery box.  When beautiful hands move to make gestures, there's nothing like an eye catching cocktail ring to decorate them.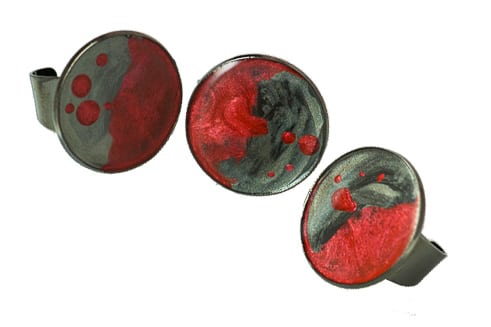 At Zayah, we've often heard exclamations of delight when women see our cocktail rings for the first time, and certainly for us there is no other piece of jewellery that seems to appeal the same way to such a wide variety of ages and profiles.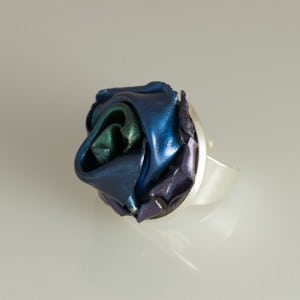 When we were reviewing our product list, we wanted to create something that was really glamorous, exciting and desirable but still affordable. We also wanted these to be distinctive and quirky. After market research and we finally decided to look at using polymer clay, resin and paint as the basis of the Zayah cocktail rings, something that doesn't seem to be a typical media for cocktail rings. We're also looking at other bright and interesting materials that aren't in use everyday, and will be expanding the range regularly.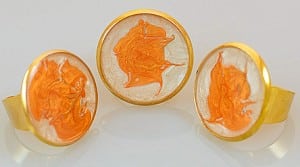 Cocktail rings are typically large and in your face, so that they become statement pieces. A bold statement ring on a hand holding a drink is often the first thing people notice. Being able to flaunt them and so that they become ice breakers at parties is one great purpose they do serve 😉
It's upto you whether you contrast or complement party wear with it.
Take a look and you tell us what you think of them!