Jeweller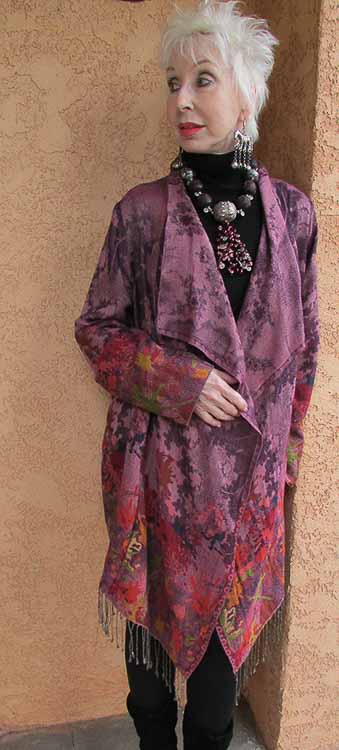 y Designer Gretchen Schields has used the combination of a broad set of skills along with the experience of growing up in many countries to create her eclectic collection of jewellery.
With a degree in art & design, Gretchen worked as a fashion illustrator for several of the big brands in America and the main department stores.
She's also illustrated a set of childrens books and was creative consultant for the children's TV series Sagwa, the Chinese Siamese Cat.
More grown-up readers may be familiar with Gretchen's work doing the book jacket art for noted novelist Amy Tan's books.
Following such a distinguished early career, she then decided to switch to jewellery design in 2000, and applied her creative skills with great effect to this new form.
Gretchen loves to travel and many of her designs feature materials she's picked up on these trips. She creates each item as a piece of art to be worn and treasured.
You may not be surprised to learn that she was born in Tokyo and raised in Hong Kong, Africa and Australia.  It's this eclectic set of influences that we think may be at the heart of the diversity of her designs.
As well as jewellery, she clearly has a love of fabric, and this mix comes to life in ranges such as Silk Road, her signature line of fabric necklaces.
Her experience leads to a confidence to create bold pieces and combine these with stylish colours and textures.  Her bold designs have a characteristic look that we admire.
Where to Find Gretchen Schields Jewellery
We've selected three pieces from her website, which represent one particular style of her jewellery – pieces which embody the sense of freedom to create what she likes.
She refers to her "fairytale childhood" on her website, and we certainly see this reflected in her work.
For more jewellery like this visit  www.gretchen-schields.com.
All the images featured here are from her website.