Kobi Levi's new design, Chameleon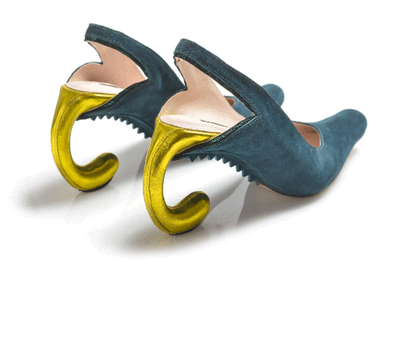 Kobi has been teasing his fans on social media for a few weeks asking for guesses on what this shoe design was about. We didn't guess right, but here's his new Chameleon shoes with the heel of the shoe mimicking a lizard's tongue sticking out to catch it's prey.
So what do you think of these new ones?