The Story Behind the Zayah Jewellery Kalahari Shrubland Necklace
Our sister company, Zayah Jewellery, creates hand-made distinctive jewellery from their studio in Greenwich, by the River Thames.  This is the story of one of their most popular pieces, the Zayah Jewellery Kalahari Shrubland necklace.
The Kalahari Shrubland Necklace reminds us of the scorcher of a weekend we often get in London summers nowadays!  Despite the heat, it's a welcome change from the months of grey, damp UK weather that feel like they're never going to end . . .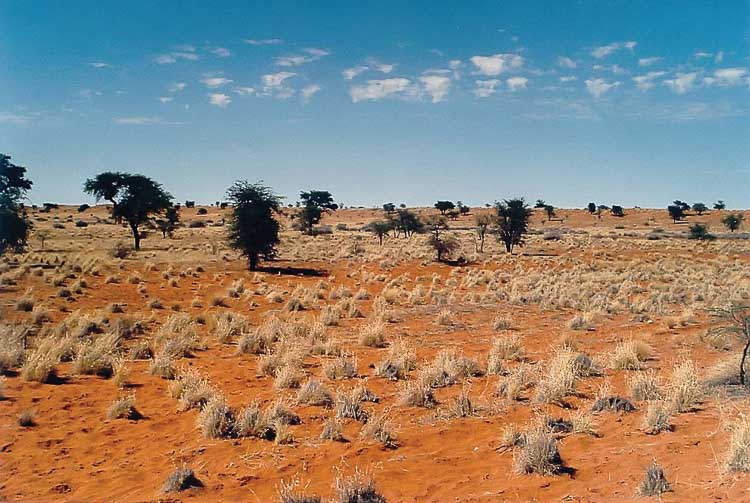 The Kalahari desert, known in the local language as "thirsty land", covers 900,000 square kilometres of Africa. It extends over most of Botswana, some parts of Namibia and South Africa. The shrubs in the Kalahari Desert present a spectacular scene with the hints of dark green against the arid and dusty red brown terrain.
Is it possible to depict such stark terrain in a piece of jewellery? Well, we had to try. We spent a while searching for the perfect gemstone to be the focal point of this necklace.When we came across the character filled Rhyolite stone in a large bold size it seemed perfect to depict the Kalahari Shrubland.
The Rhyolite stones became the highlight of the necklace.Such large and bold gemstones are at times difficult to work with to get the drape just right, so we spent time figuring out the best way for this to work. The large size of the Rhyolite oval stones also meant that it added a weight to the necklace.
One of our considerations when we design a piece of jewellery is its wearability. We like our necklaces to be wearable and not cause women headaches because of the pressure on their neck. To provide the balance on weight as well as create a design that complemented and was inspired by the shrubland, we used wooden beads and some lava stones to complete the piece.
It's one of the pieces customers look for when seeking statement pieces, and we consider it one of our classic pieces.