Unusual Womens Watches & Affordable Too
Many of you have already been shopping for Christmas presents already. Watches are traditional gifts and just going by the number of watch advertisements you see everywhere you turn, it does seem that a number of brands are wooing customers.
So what we thought we would do in this article is show you a few uncommon and affordable watches for women. So whether it's as a present to yourself or for a special woman in your life, here are a set you may not have come across before. You'll be surprised at how affordable they are. These are in no particular order
1.      Olivia Burton's Enchanted Garden and 3D Flower Mink
This is delicate and feminine and in the typical feminine colour of pink. We think it's gorgeous and is unusual in having this kind of a dial. What's more it's <£150! So what's not to like about this one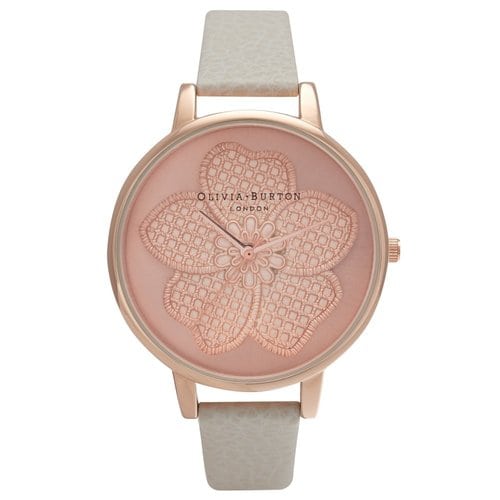 2.      Jacob Jensen Curve Watch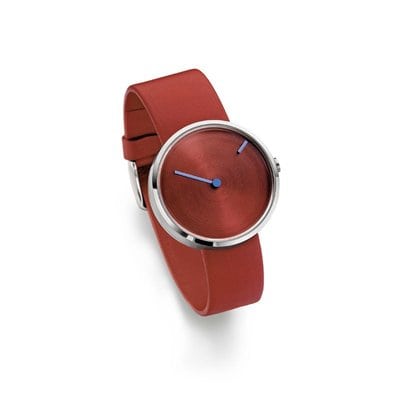 Jacob Jensen was the first Dane to train in industrial design and came from the era of famous Danish Design known as Danish Modern. The company today is run by his son who is the chief designer after having apprenticed under his father. "We help companies to create iconic products that live on from generation to generation. We call it the sustainable design solution" is how they describe themselves today.
We like the rich colour of this beautiful watch and the dial is so elegant. You'll be surprised at the fact that this watch is also under £150.
3.      ZIIIRO's Mercury watch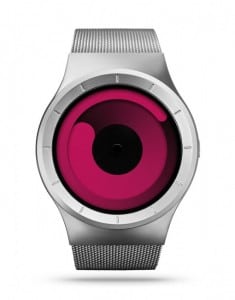 ZIIIRO is a designer watch brand that defines itself with the words unique, minimal and aesthetique. We love these watches because of the bold and contemporary look. If you haven't figured it out already by looking at the dial, the tip of inner swirl tells you the hour and the outer swirl the minutes! Do note that these are unisex watches but we think it looks fabulous on women particularly in the purple pink colour. At around £125, a great present for the younger woman.
4.      Analog Watch Co's Carpenter Watches
Analog Watch Company is a small Philadelphia based company that is passionate about nature. "I've always felt a connection with nature and wanted to translate this into an everyday object."Lorenzo Buffa, Founder. The Carpenter Watch series are made with beautiful teak straps made from lumber offcuts and the watch dial itself is made of bamboo. This is again a gender neutral watch. The simple zen like lines of this watch and the fact that it's wooden is the reason we love this one. At under £100, this is a great gift for a eco or nature loving woman.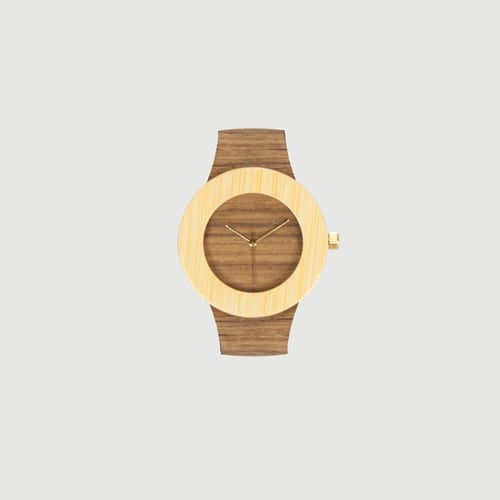 5.      Eone's Bradley Watch
Eone (Pronounced "E"1) is a company that believes that good design is not exclusive but inclusive. This watch is different because instead of watch hands it has two ball bearings that you feel to tell the time. This was originally designed to support the vision impaired and the sighted. It's named after Bradley Snyder, an ex-naval officer who lost his eyesight in an explosion in Afghanistan in 2011 yet went on to win gold and silver medals at the London 2012 Paralympic Games. This design has been nominated to the Design Museum's Design of the Year award. The inside ball bearing tells you the minutes and the one on the side tells you the hour. At just over £200, this is an interesting design that the company themselves call a timepiece!
If you've been of the view that good looking watches cost a fortune, this list of unusual womens watches should have you thinking differently!