You've definitely heard of Vogue but what do you know about Edna Chase? She was one of those women whose farsightedness and determination had her contributing to  the world as we know it in two ways.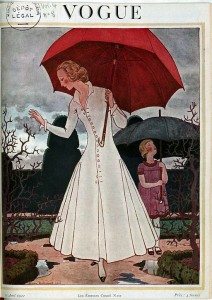 The primary contribution that Edna Chase made was creating the first versions of fashion magazine Vogue as we know it today. Edna joined the magazine in 1897 and went to work in the mail room, addressing envelopes as her first job. At that time, the magazine was a weekly that dedicated its content to the happenings in aristocratic society in New York and Newport. It did a little bit of this and that and didn't quite have something it stood for till Arthur Turner, the then editor and creator  began to involve Edna to provide direction to the magazine. Edna had the combination of sense of style, determination and foresight, something that made her confidently attempt to create an extraordinary magazine that has ended up shaping the fashion industry.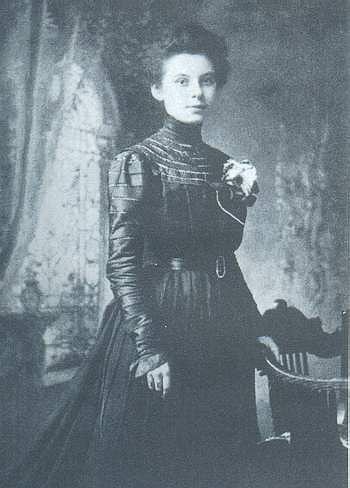 Conde Nast bought the magazine in 1909 and he made Edna Chase the first managing editor in 1911 where she had full control of the magazine. She then went onto become the editor-in-chief from 1914-1952. During that time, she developed and established the magazine as the go to place for style.
Through her creative direction and sense of style she provided women during the Depression years a respite from the difficult life they lived through the beautiful and colourful illustrations in the magazine and the ability to create style on a budget. In 1916, Vogue became a multinational magazine starting in overseas first in Britain, then Spain, Italy and France. The other major achievement of Vogue was that as early as 1932, Vogue introduced the first ever colour photograph for its cover. There have been other iconic editors of Vogue, but Edna's role was significant with all of the firsts she achieved.
The  second major contribution that Edna made was experimenting and producing a  precursor of the Fashion Week  over a 100 years ago in August 1914. (Read more about the Fashion Industry in this article.) Edna came up with this concept to provide the magazine's audience with fashion in the eventuality that America wasn't able to access Parisian fashion because of the World War (I). She therefore encouraged American seamstresses and mass manufacturers to begin create fashion and appoint stylists to highlight new trends in fashion. Cutting off from Parisian fashion became a  reality during the second World War and Edna was well prepared to deal with the situation. The reason it was so important was without some kind of fashion buzz, Vogue itself would have had nothing to write about. So in effect, the creation of the Fashion Week concept was a side effect from ensuring content availability for the Vogue. Wow, one wouldn't imagine that a hundred years ago, someone was worrying about things like this would you?
Her own personal look tended to be one of elegant and timeless style. One of her famous quotes was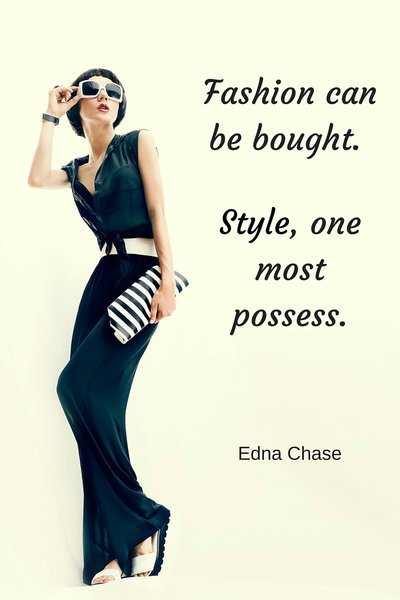 Another role that Edna played was creating the Fashion Group International whose goal was to make American fashion something that the public had an awareness of. It also looked at the role of women in the business of fashion. Two other founding women of this group were Eleanor Roosevelt and Elizabeth Arden. This gives you a sense of the influence and power that Edna Chase had in her time.
When the New York times reported Edna Chase's obituary in 1957, this is how the defined her life – "She made her career almost her only happiness. And in this career she helped to point out the trend of fashion for women of different incomes in this country". 
One of the other quotes that is associated with her is "Taste may be a sort of instinct – good judgement is the flowering of sound thinking". It gives us an insight into the mind of this influential and iconic editor who created the fashion industry.