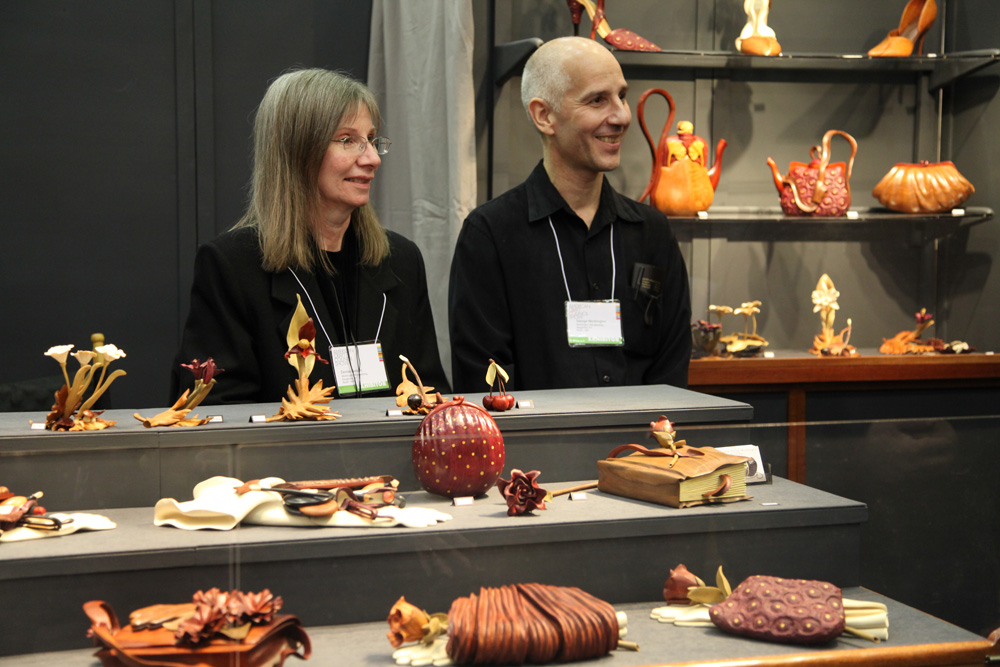 Another shoe designer whose work we see more as art for the feet, this time directly acknowledged by the artists.  This comes across in the title of their website "The Art Work Of Denise Nielsen and George Worthington".
Their one-off "footwear" pieces are described as "life-size sculptural wood shoes", designed to be appreciated visually, and described in terms of dimensions rather than shoe size.
The language fits the tone of the work, and evokes the pride and painstaking craftsmanship on display:
Carved with individually executed pieces fitted together, then finely sanded and oiled to enhance the beauty and natural colors and grain of the wood
All that's left is to show you some of this astounding work.  They regularly exhibit their work at US Museums, Galleries and Craft Shows, and you can buy direct from them via their website.
Dogwood Branch and Moss Shoe
Feather Shoe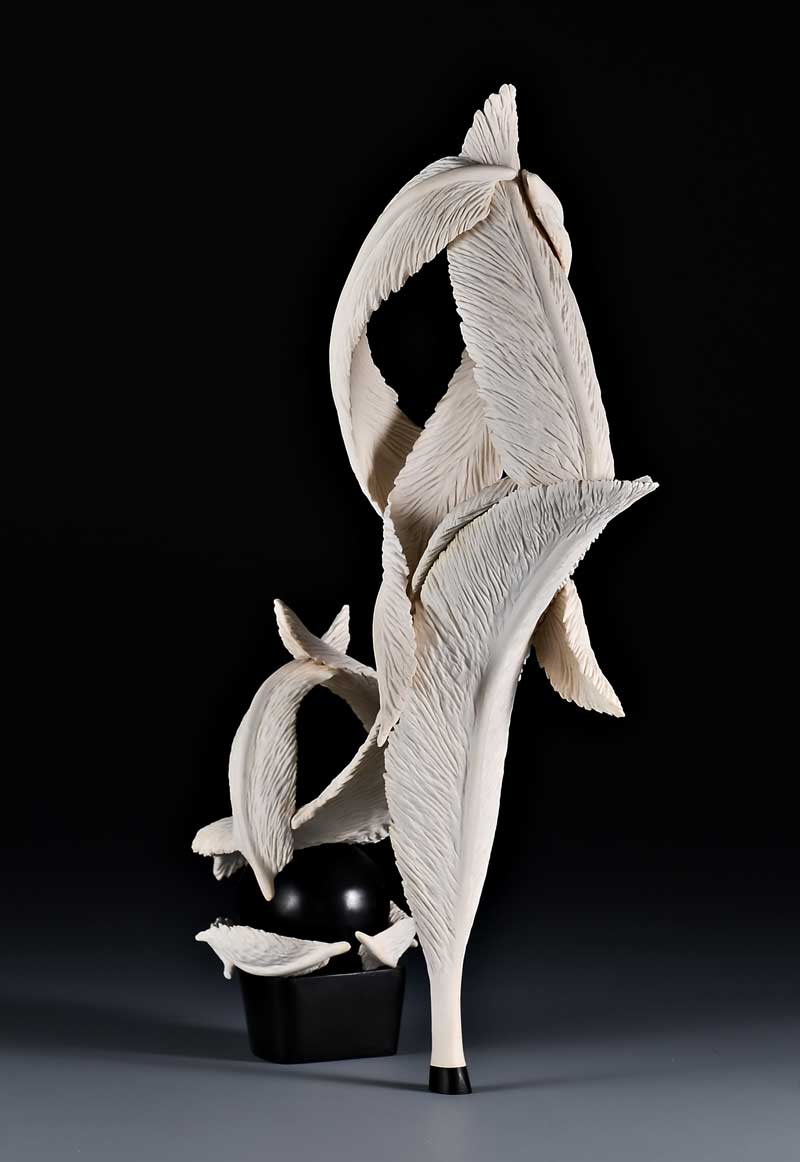 Holly Flower Petals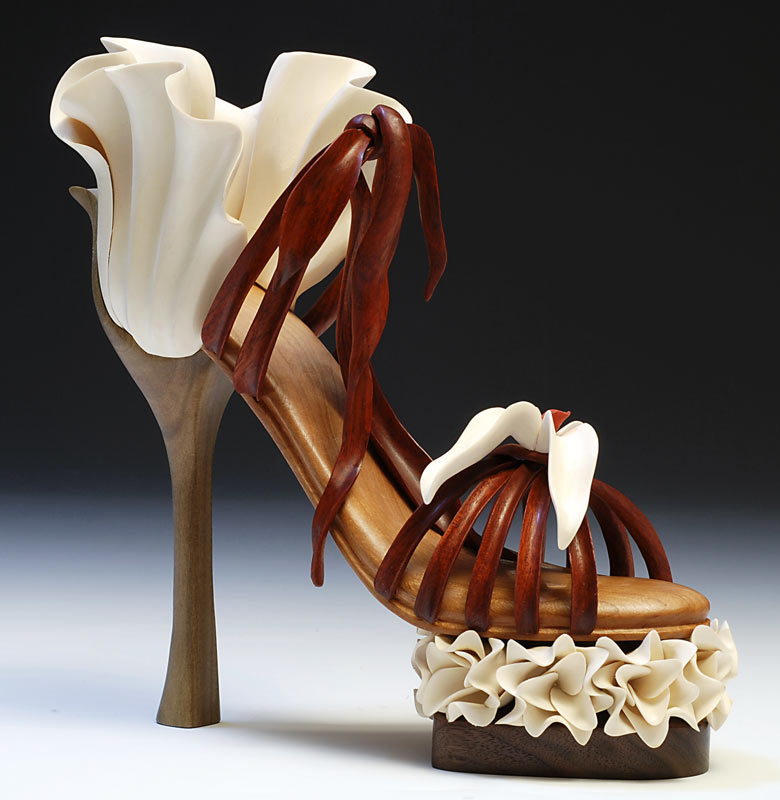 NEXT: DANSKO - LOVED BY WOMEN ON THEIR FEET ALL DAY