Despite the European-sounding name, Dansko is a US-based company in Pennsylvania. But its roots do lie the other side of the Atlantic in Denmark, where the husband and wife founders discovered Dansko clogs in a tiny store.
If you go by Dansko's loyal wearers who spend all day on their feet – like nurses, teachers, shop staff and servers – there's nothing else worth considering if you want to end the day with feet that are still good for another few hours of use.  There are many firms who focus on comfortable footwear, but Dansko seems to have established itself as a leader, with nothing but overwhelming gratitude from customers all over the world.
Comfort without completely sacrificing style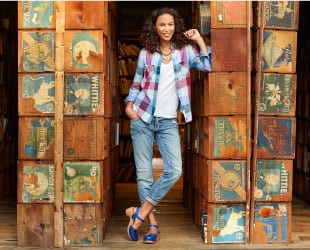 Despite categorising their products with terms like "clogs", "mary janes",  "flats" and "sandals", we were surprised by how attractive they are, all things considered.
Given that the single-minded purpose is to be comfortable, we were expecting a stereotypical set of frumpy designs that you buy with your head, making sure you leave heart and soul at home.
However, while these won't be shoes of choice for red carpet evenings, they have still managed to create designs that wouldn't let down a nice outfit during the day.
Dansko pictures are no longer unknown in the fashion world.  They particularly gain when people talk about Normcore, when their products have been seen alongside names like Dolce & Gabbana.
They are clear what they stand for, and don't pretend to be anything else.  They do one thing exceptionally well, and haven't attempted to cash in by moving into segments where they are unlikely to succeed – like glamorous heels.
But when it comes to ankle-highs, closed pumps and even a couple of calf-length boots, you don't pay a heavy price with looks to get comfort.  It's a nicely judged compromise, and one that we think many would consider seriously, especially for work.
A Company that Appears to Genuinely Care
One of the reasons we've picked out Dansko is because of the ethos of the company – we'll pick this up again in separate articles on the role of sustainability and ethics in creative and style businesses.  For now, the highlight for us is what appears to be a sincere acknowledgement of its responsibility as an employer and manufacturer.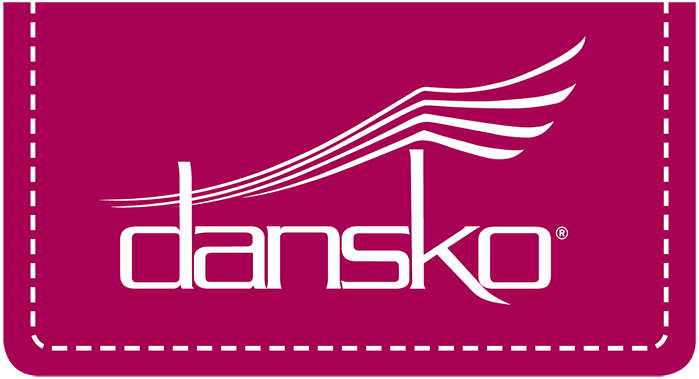 It demonstrates a commitment to its employees and society in many ways, for example buying back all its shares to convert itself into a completely employee-owned firm. Other related touches we liked include:
When introducing automation into their factory to improve efficiency, one benefit achieved was reducing the distance employees had to walk during the day – only a shoe firm would have that on its Wikipedia page!
The Dansko Foundation is staffed by employees who are given paid time off to volunteer, together with an additional company contribution equivalent to the employee's salary for that time. Charitable schemes are common, but it appears to be more than just good PR for Dansko.
Dansko's buildings and business operations have been recognised by environmental bodies.  Most recently, the local Stroud Water Research Centre named a wing of its Environmental Education Complex in honour of Dansko co-founders Mandy Cabot and Peter Kjellerup.
Dansko is a Founding Member of B-Corp – the US movement that is to business what FairTrade is to coffee. B-Corp is working to redefine business success to include social and environmental impact, accountability and transparency. B-Corp is something we'll also be coming back to another time when talking about sustainability and ethics in the creative industries.

All in all, we liked what we saw about both the company and its products, and see them as designers who understand how to let function lead form without creating utter blandness.
We'll be keeping an eye on them in future, to find out where next for a firm that's achieved so much in just two decades.
NEXT: WINDE RIENSTRA - UNIQUE YET SURPRISINGLY WEARABLE